Polka Dot Faux Leather Scissor Cover (Various Colors)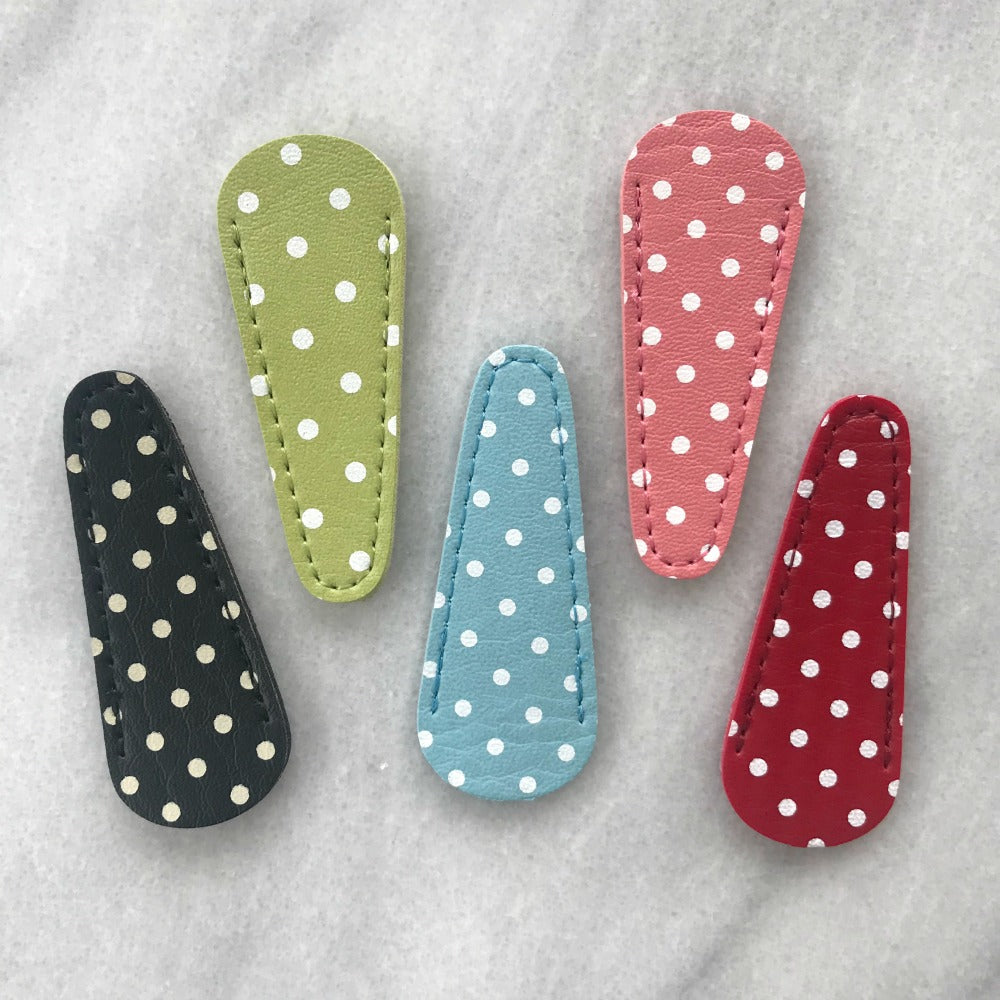 Polka Dot Faux Leather Scissor Cover (Various Colors)
Sweet polka dot case to protect your embroidery scissors. 
Case is faux leather and measures approximately 2.5" long x 1" wide at the widest part. Case will accommodate scissors with up to a 2" long blade.
Please select your color using the drop down menu. Color options include - Black, Lime Green, Light Blue, Pink and Red.
you may also love
---
January Scissors