Woven Sew-In Labels - Wear the Shit Outta Me (cotton labels, pack of 10)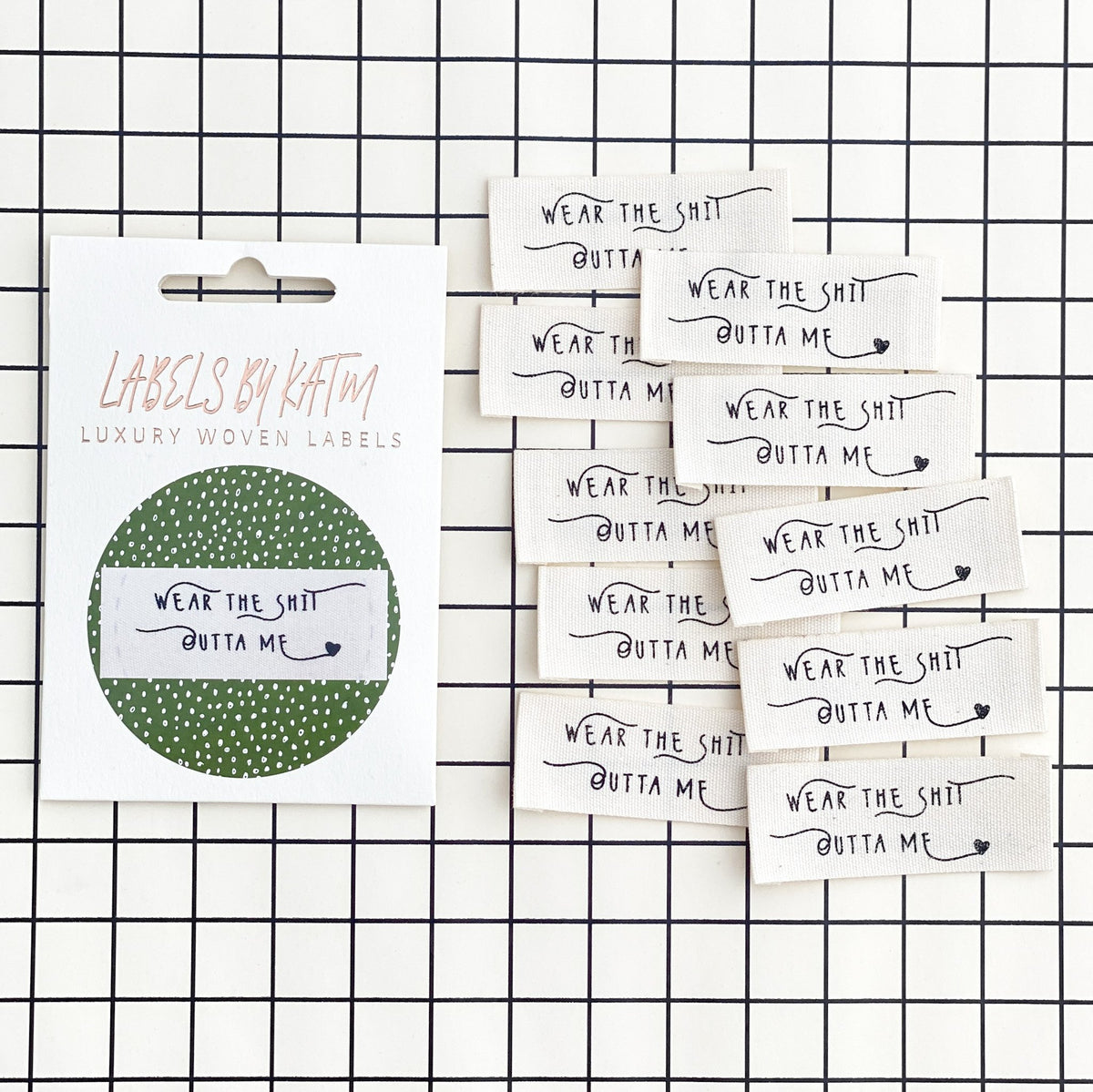 Woven Sew-In Labels - Wear the Shit Outta Me (cotton labels, pack of 10)
Made with 100% cotton

Each label measures 2.2cm x 5.5cm.

Please note, different to Kylie's polyester woven labels, the two raw edges (folded under) can fray. You can use fray check solution, or just sew both ends onto your garment to secure the label and prevent fraying. 

LABELS BY KATM are Super High-Quality woven labels, they are classified as HD which is similar to a thread count in sheets, finer and more threads which give the crispest designs. They are Oeko-Tex certified, washable, durable and non-scratchy!

Individual packs are made entirely from RECYCLED CARDBOARD and are fully biodegradable.