Cotton End of Bolt Scrap Bundle (By the Yard) - Choose Your Color Theme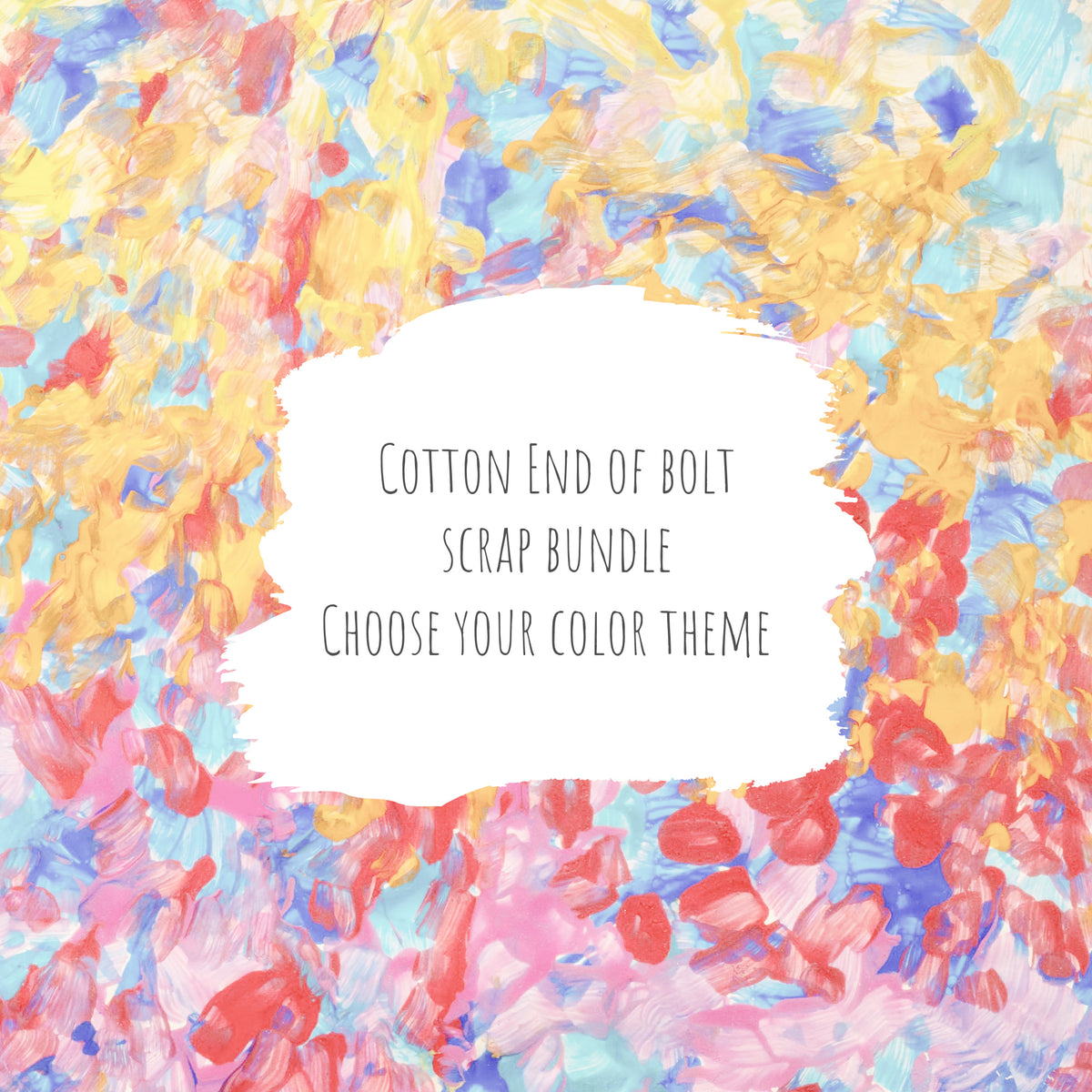 Cotton End of Bolt Scrap Bundle (By the Yard) - Choose Your Color Theme
End of bolt scraps are perfect for building your stash or using for small projects like scrunchies, quilt blocks, doll clothes, small zipper bags and so many other possibilities!

Select your color theme from the menu and we will choose a variety of fabrics from within that color pallet.  

You will receive multiple cotton fabrics from various designers and collections (some prints are even out of print or hard to find!).

Most fabrics will be prints but each bundle may include a solid fabric.

Size range of scraps is 1/8 yard (4.5") to just under 1/2 yard (17.5") or a fat quarter.

Purchase by the yard, for each yard purchased you will receive the 

equivalent of 1 yard by weight in various sizes / prints.
Each fun pack is random, no two packs are the same!  Fabrics pictured in listing photo are an example and may or may not be the same fabrics included in your bundle.