Miss Make Dioptra Quilt Pattern (printed paper)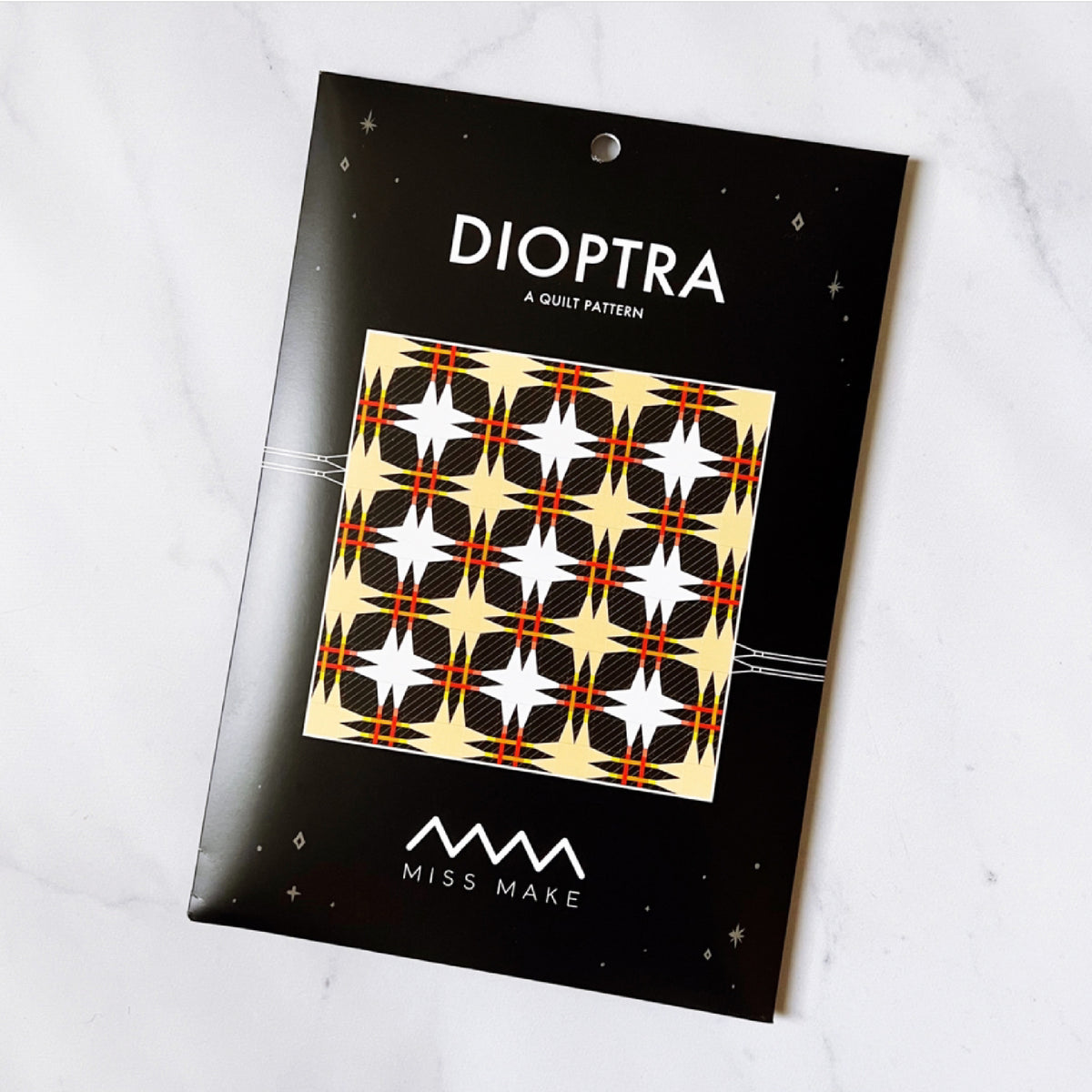 Miss Make Dioptra Quilt Pattern (printed paper)
Dioptra is comprised of a network of stars, their connections weaving together through their points, plotting a path across the sky. The pattern is named after the dioptra, an ancient Greek surveying device that allowed users to make large, complex measurements - say, determining the distance between Rome and Alexandria - based on the positions of the stars.

Dioptra's stars include some unique angles, achieved through either foundation paper piecing or standard piecing with a bit of trimming (it's up to you). Full instructions included for foundation paper piecing in case you've never tried it and would like to give it a try.

This listing is for a printed quilt pattern. It includes a full color 32 page booklet filled with detailed instructions & diagrams; a foundation paper piecing template; a coloring sheet; and fabric placement worksheets, all inside a high quality card envelope. Please note that you will need to either copy or print additional paper piecing templates if you choose to paper piece (templates fit on US Letter / A4 paper).

Dioptra is an intermediate pattern, mostly because laying out and assembling the nested block design takes a healthy dose of organization.

Browse #dioptraquilt on Instagram to see what people are making!