Sew House Seven - Burnside Bibs Pattern (printed paper)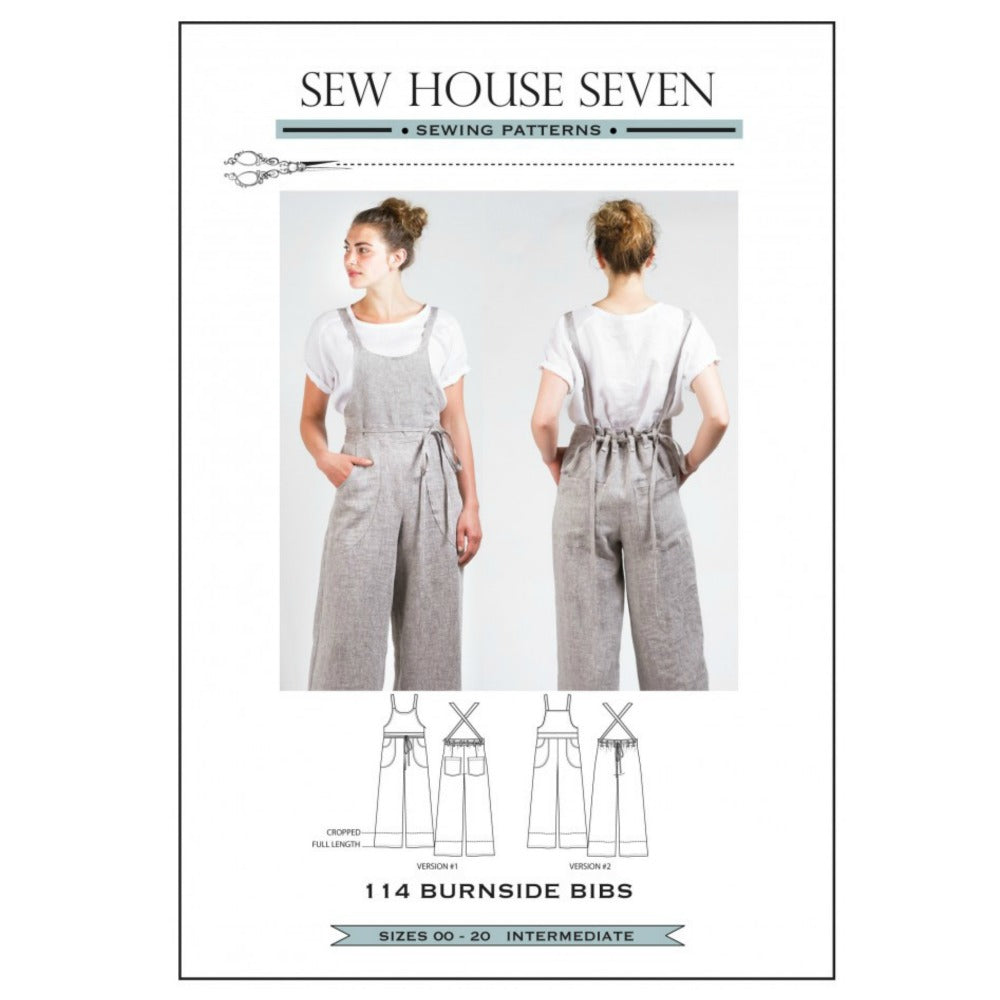 Sew House Seven - Burnside Bibs Pattern (printed paper)
The Burnside Bibs are not your traditional work overalls. Yes they are comfortable and easy to wear, yet they are much more stylish and feminine than traditional versions. The straps that transition to narrower ties offer many options for how they can be tied. And...like so many sewing patterns, we as sewists are able to influence how casual or dressed up they become simply by fabric choice. Choose a fabric with some drape such as Tencel and pair them with a silk blouse and some heels for a dressed up look. Use a more traditional denim or linen and wear them with a tee shirt, sneakers or clogs and take a more casual approach.
Options & Features: The Burnside Bibs have two front bib options - a scooped neck or the traditional straight front. Both bibs work with either version #1 or version #2.
Version #1 is a more fitted back pant with back waist darts and an invisible side zipper opening, however, the ties still form a small amount of gathers at the back waist.
Version #2 is a looser back pant that slips on over your hips and does not have a closure to sew. This version is fuller and more gathered in the back. Use your hip measurement to determine your size for version #2.
Both versions also feature a front waistband, curved front patch pockets, optional back pockets, and cross-back straps that transition to narrower ties that thread through back waist belt loops forming back waist gathers. They may be tied in many ways - at the back, front or sides. The legs are somewhat wide and can be made full length or cropped.
This is an intermediate level pattern. Sizes 00 - 20. See last photo for fabric requirements.