Woven Sew-In Labels - One Of A Kind (pack of 6)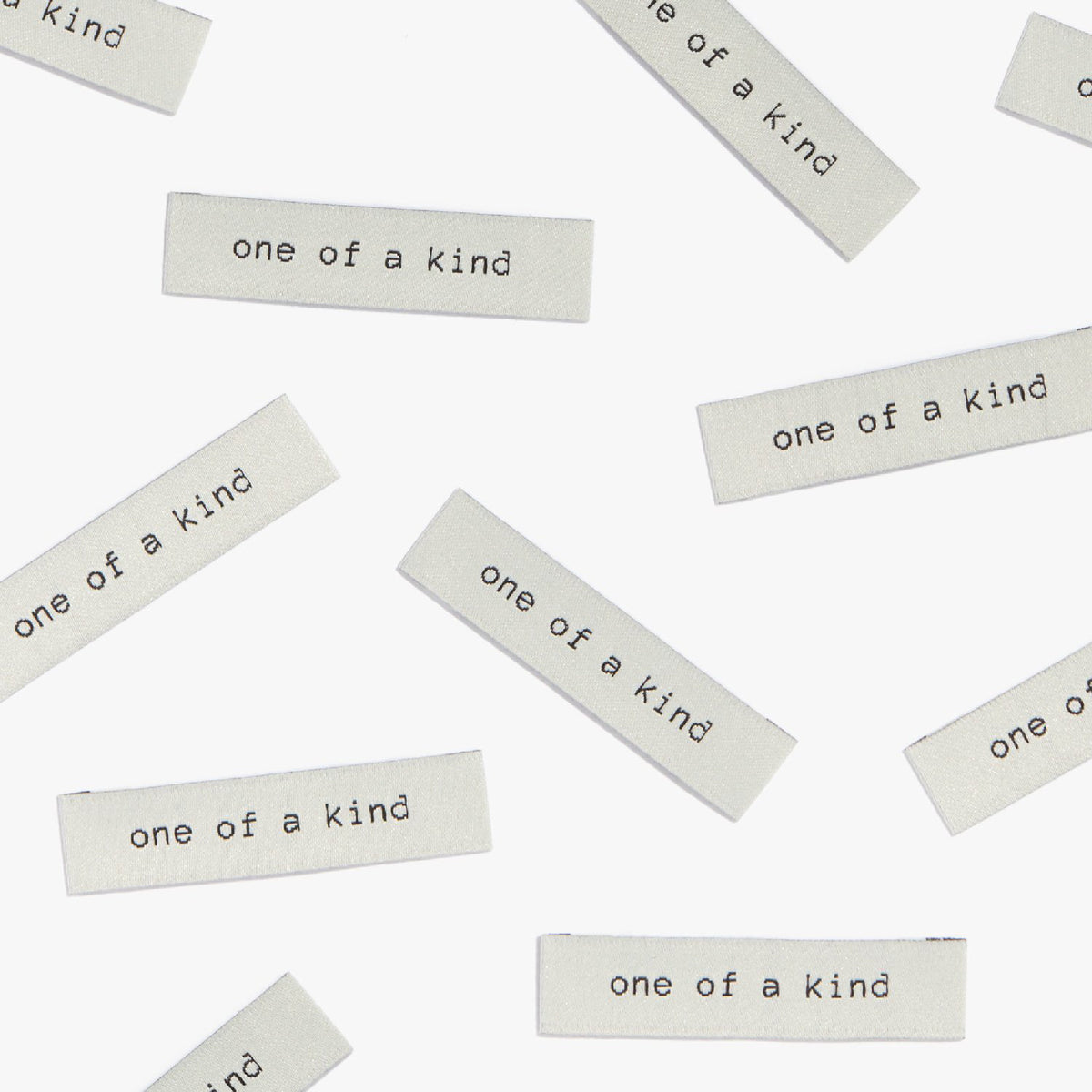 Woven Sew-In Labels - One Of A Kind (pack of 6)
Your sewing projects are special, you take time to create each one so that it is unique. Yes it's handmade, but more importantly it is the only one in the world, use this sewing label 'one of a kind'.

Each pack contains 6 woven labels 
3/8' (1cm) X 1 3/4' (4.5cm) plus 1/4" (5mm) seam allowance
End folded, this label is ideally sewn onto the garment (either inside or displayed visibly) by top stitching each end.
Colors are beige and black.
LABELS BY KATM are Super High-Quality woven labels, they are classified as HD which is similar to a thread count in sheets, finer and more threads which give the crispest designs. They are Oeko-Tex certified, washable, durable and non-scratchy!